Quarter of UK households regularly run out of money for essentials, survey says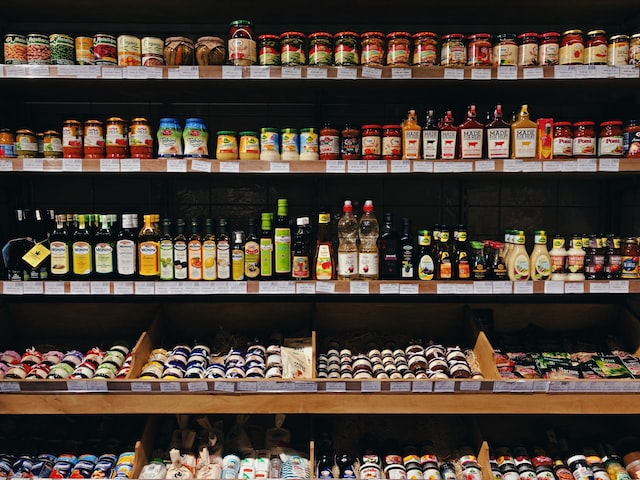 Charities find nearly 40% of people end the month with no money, and 67% say UK government not doing enough about crisis
One in four households regularly run out of money for essentials and voters do not believe the government is doing enough to help, a group of charities have said.
Nearly 40% of people end the month with no money left, while 24% run out of money for essentials either most months or most days, a survey found.
The assessment by the Together Through This Crisis initiative, whose members are Save the Children, Shelter, Turn2us, Little Village and 38 Degrees, adds to the growing welter of indicators that persistent double-digit inflation and soaring energy bills are having a widespread impact on UK households and may do so at the ballot box.
The Office for National Statistics released figures on Monday showing that more than half of renters would not be able to afford an unexpected £850 bill, prompting calls for ministers to unfreeze housing benefit, which is stuck at 2020 levels.
Macmillan Cancer Support separately warned that cancer patients were resorting to selling possessions and using loan sharks to make ends meet. In findings it described as "heartbreaking", the charity said a third of patients had been buying or eating less food, and 22% had been spending more time in bed to stay warm, while there had been a jump in the number of calls to its helpline about financial issues.
The research by the frontline charities signals the widening political risk of the cost of living crisis. Even among the 10 most affluent constituencies in the UK, 19% of people said they found themselves unable to pay for food or bills by the end of most months, according to the survey by Together Through This Crisis.
Matthew McGregor, the chief executive of 38 Degrees, a charity that organises campaigning petitions, said: "This polling paints a bleak picture of the crisis unfolding across the country: families running out of money to put food on the table and keep kids warm is rapidly becoming our new normal."
In an open letter to the prime minister, Rishi Sunak, and the chancellor, Jeremy Hunt, the group demand action to ensure that does not happen. Their requests include continuing energy bill support; prioritising families receiving universal credit or equivalent benefits; and the expansion of free school meals to all children, which the mayor of London, Sadiq Khan, announced on Monday for all primary schools in the capital.
The one-off initiative in London will run for a year from September and will cost £130m, drawn from higher than expected business rate receipts. Khan said it would tackle a failure by ministers to step up support during the cost of living crisis.
Overall, 6% of people told the charities' survey they could not pay for essentials most days, rising to 11% in the most deprived areas. Sixty-seven per cent said the UK government was "not doing enough" to address the cost of living crisis. The poll questioned people in the 100 most deprived and 100 least deprived constituencies in England, Wales, Scotland and Northern Ireland.
A Treasury spokesperson said: "We are providing significant support over this year and next – worth on average £3,500 per household.
"Tackling inflation is this government's number one priority, with a plan to halve inflation this year and lay the foundations for the long-term growth that will improve living standards for everyone."